Special Events and Marker Requests
ROSE BOWL BANK HOLIDAY MONDAY MAY 27th
Please see notice on mixed competitions notice board.Entries may be made on this notice, on website or in matches books in changing rooms.ALL WILL PLAY Teams will be done by me over weekend of 25th May.PLEASE NOTE BUFFET AFTERWARDS..PLEASE BRING AN
Coaching Days Wed 22nd May and Tues 28th May
There will be two coaching days in May run by Surrey coaches including Denise Smith. These are for both new and experienced bowlers and cover a wide range of topics including Video clinic, head reading, the role of each player in a game and much more
Season Finale
24/05/2019
Last concert of the season May 24th 2019 we have the very talented singer Maise Cherrett she covers modern day, ballads plus songs from your favourite shows.
Marker Required
07/06/2019
surrey champion of champions
Gill Thaxter v Pat Jaques(Purley Bury)
4.15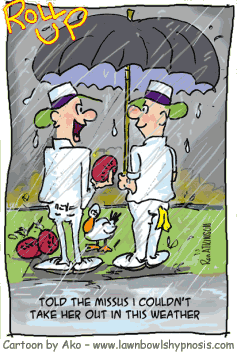 Members:
To add an Event or Marker Request please click on 'Events & MRs'
under the banner - top right hand corner of this page.
Please log in first.